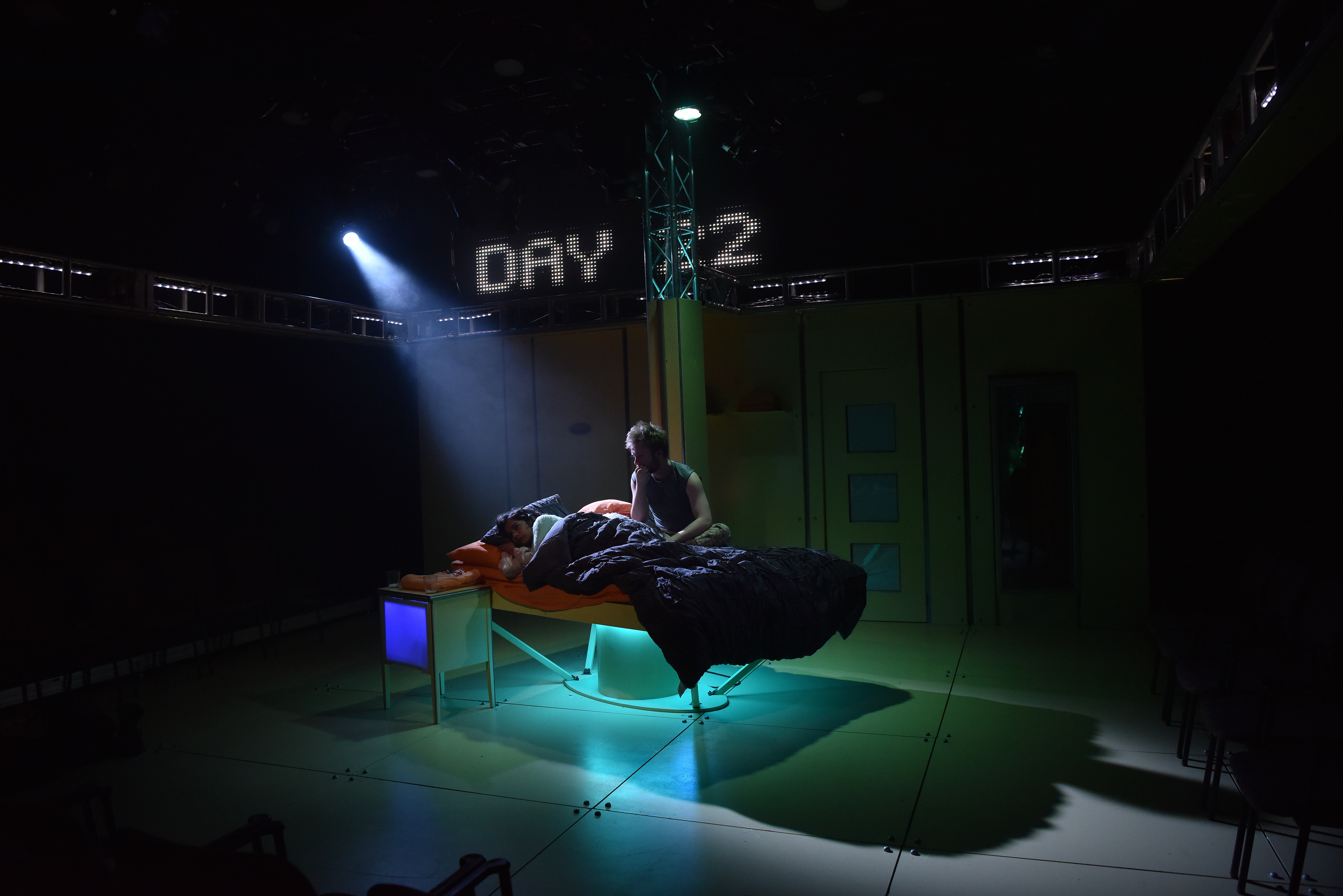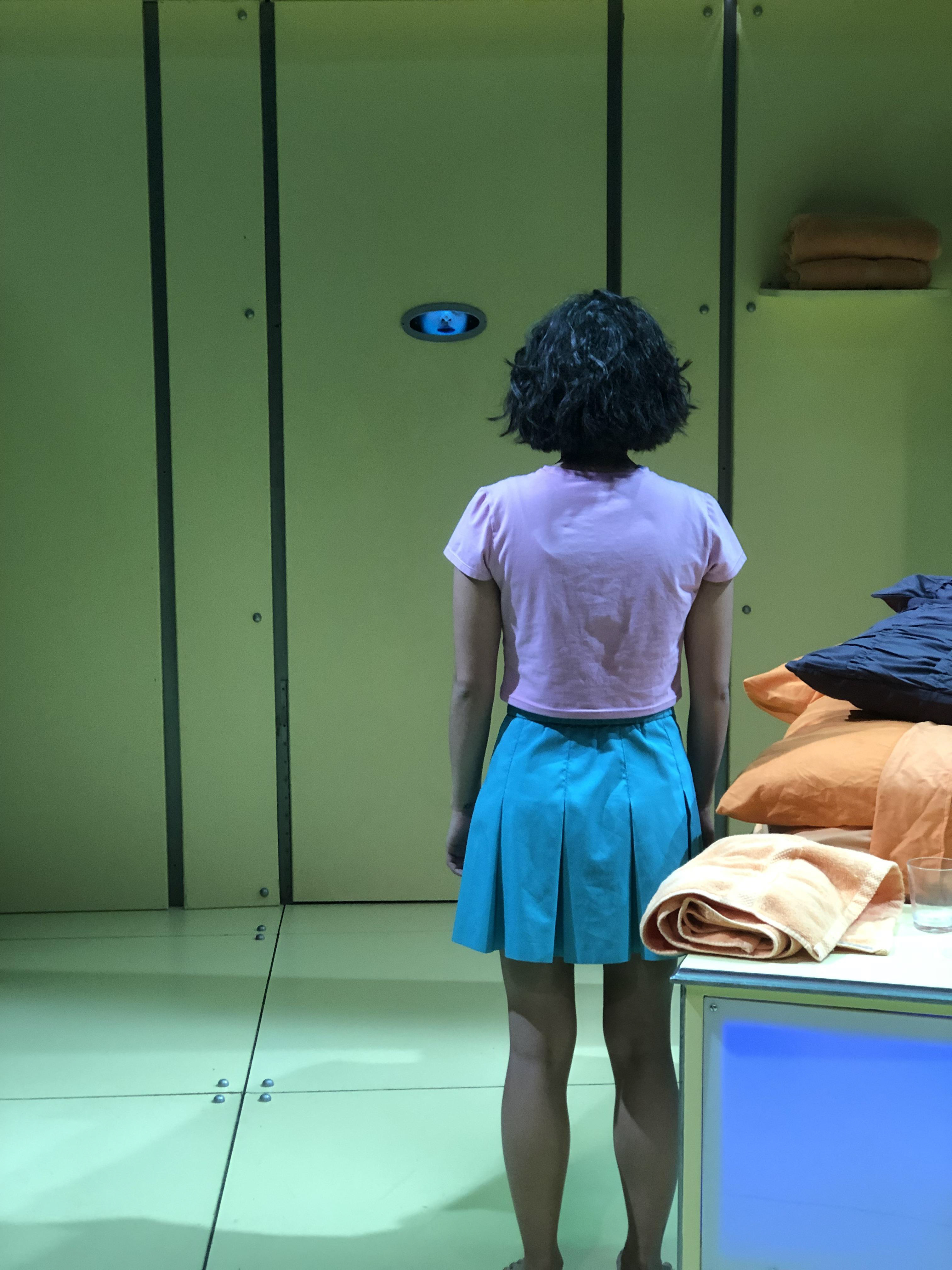 ABOUT THE PLAY
Told through a deceptively cheeky sci-fi lens, Pilgrims tackles the extremely difficult subject matter of emotional and sexual trauma. Two strangers (and a humanoid robot), forced to quarantine in a small space ship cabin for 100 days, must learn to cope with the brutal trauma they each experienced on earth before they attempt a new life on an unknown planet. 
This production leaned into the highly psychological nature of the script, creating an extremely intimate and disturbing storytelling experiment for a small 99 seat audience.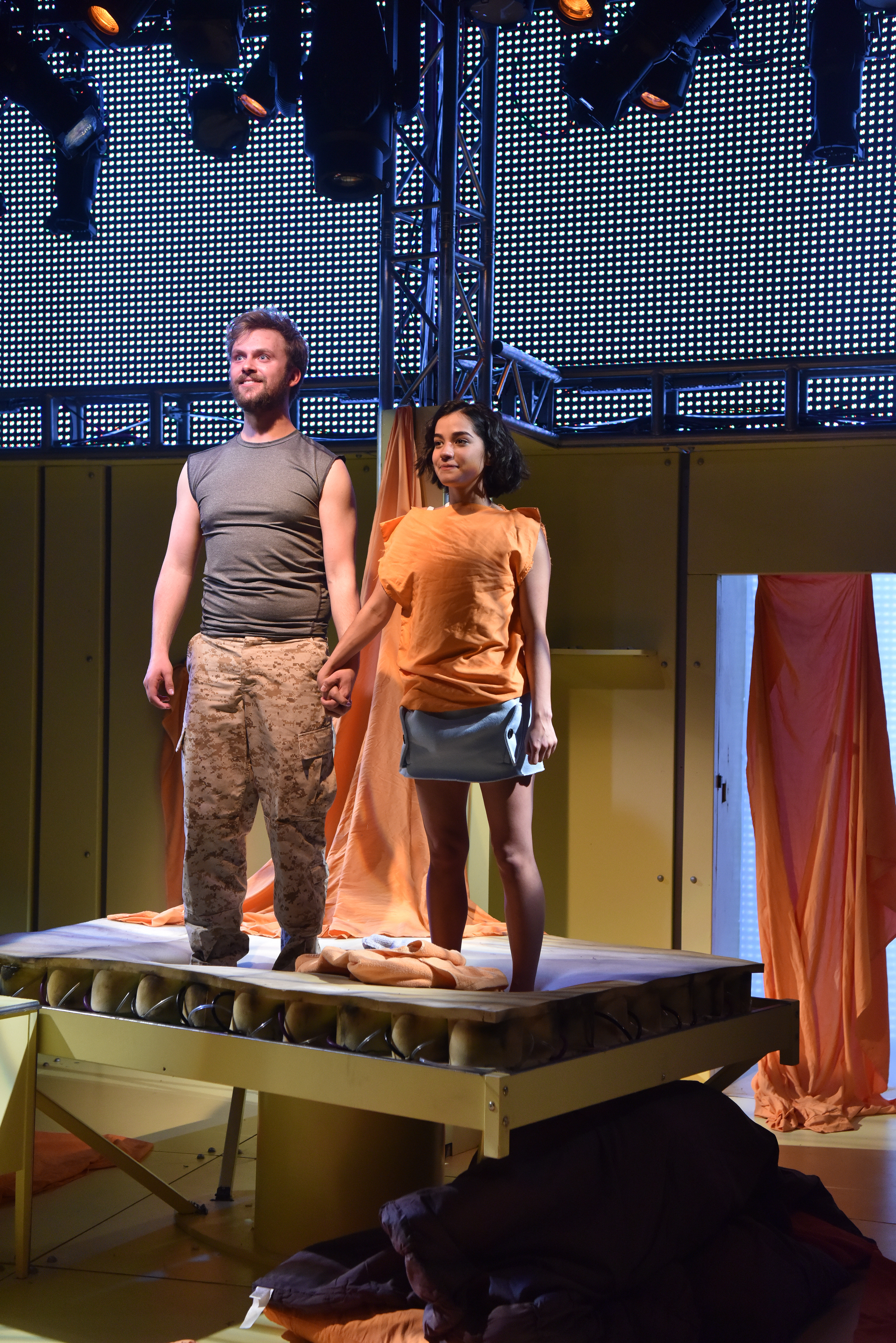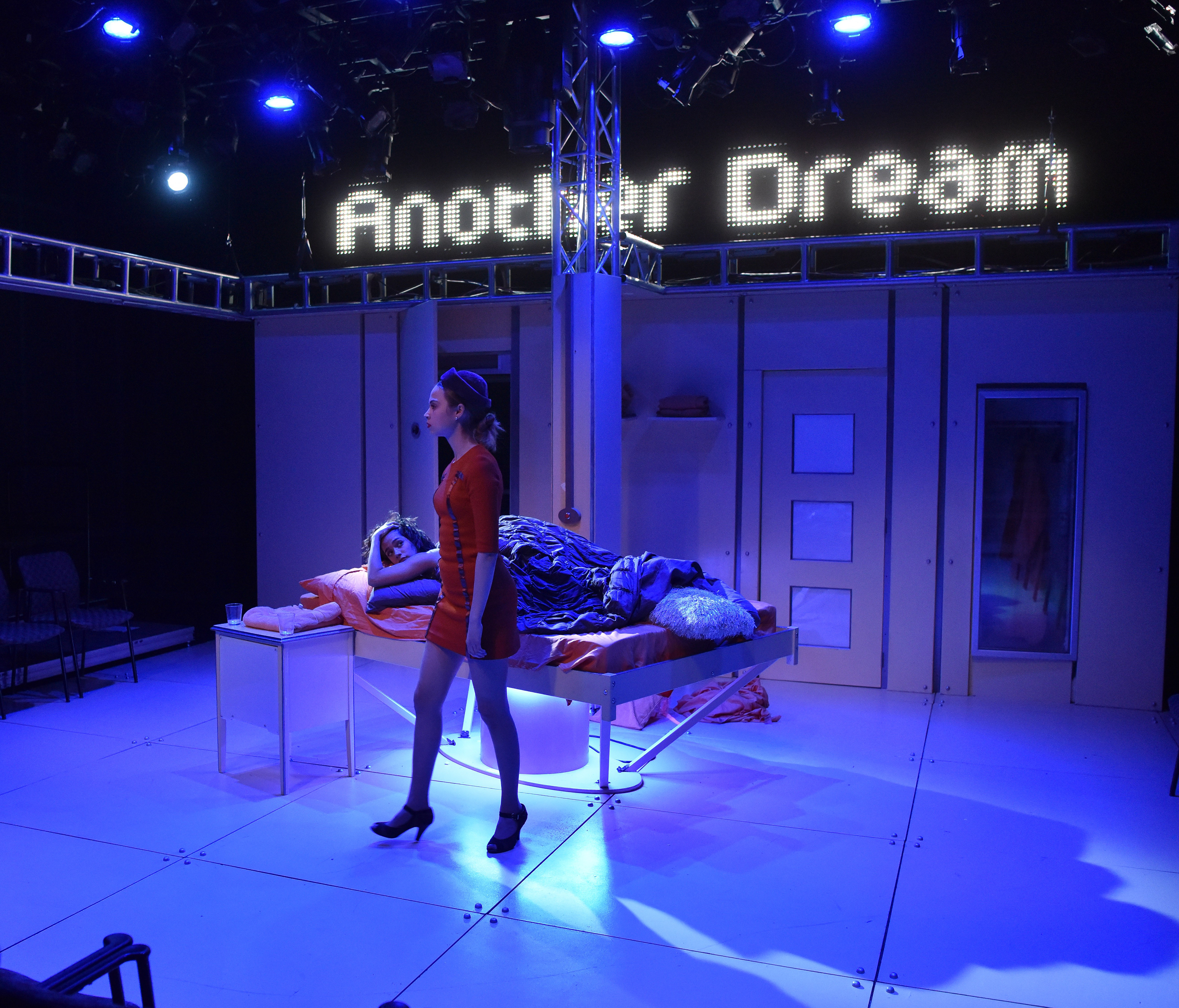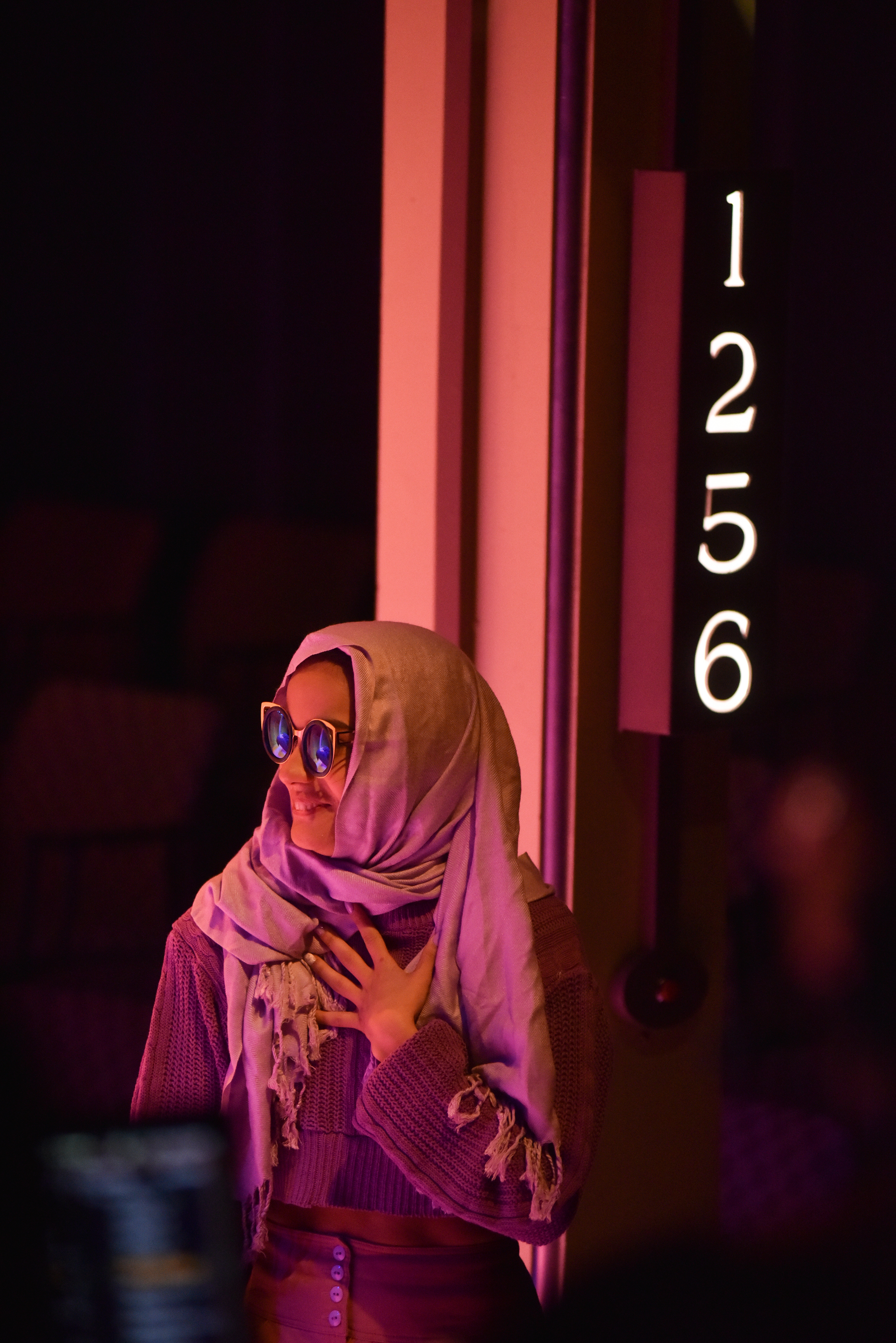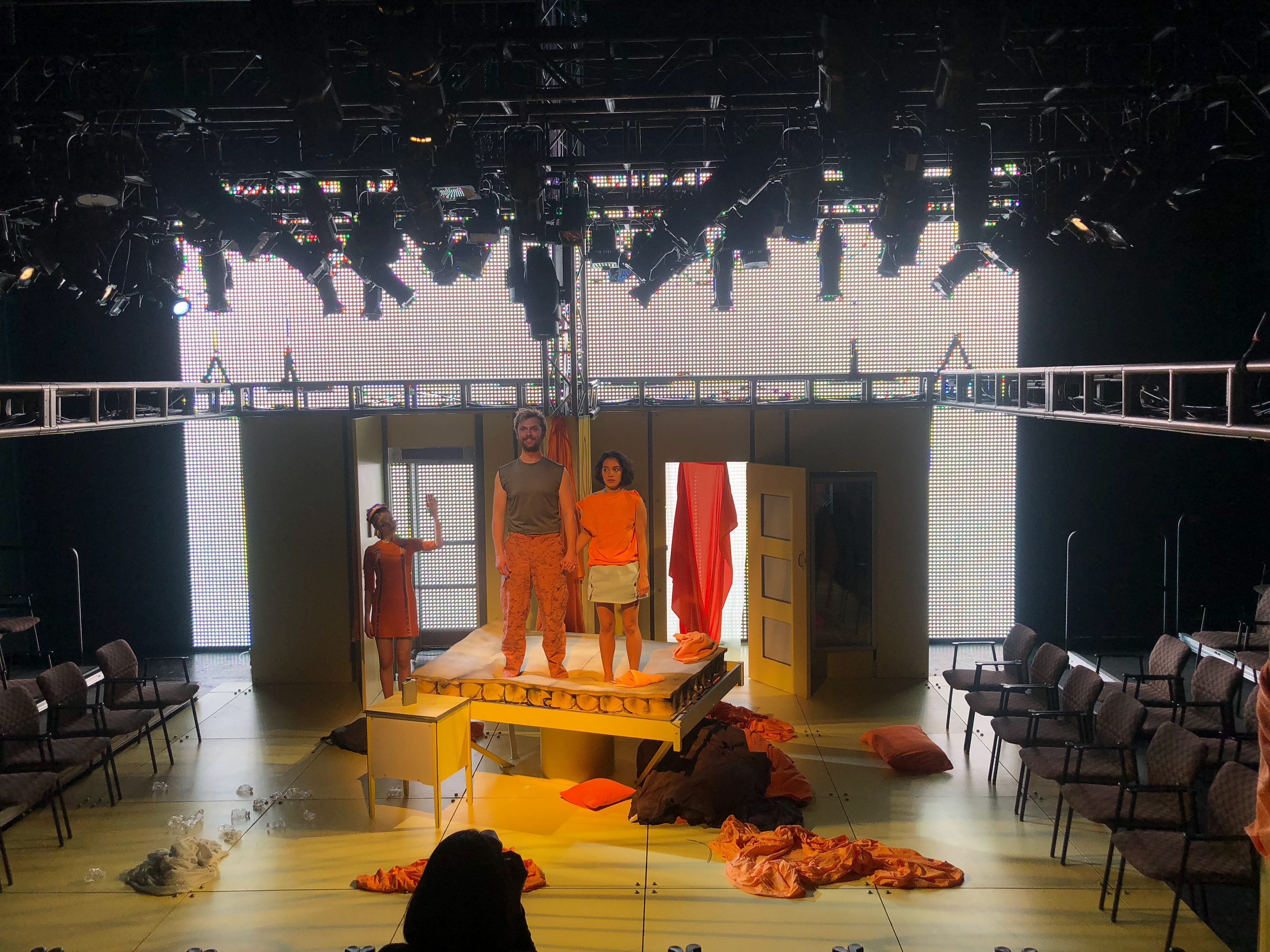 PILGRIMS by Claire Kiechel
Directed by Connor Driscoll
Set: Antonio Troy Ferron       Lights: Ying Huo       Costumes: Alexa James-Cardenas
John Wells Video Studio Theatre @ Carnegie Mellon University
View the full drafting packet.