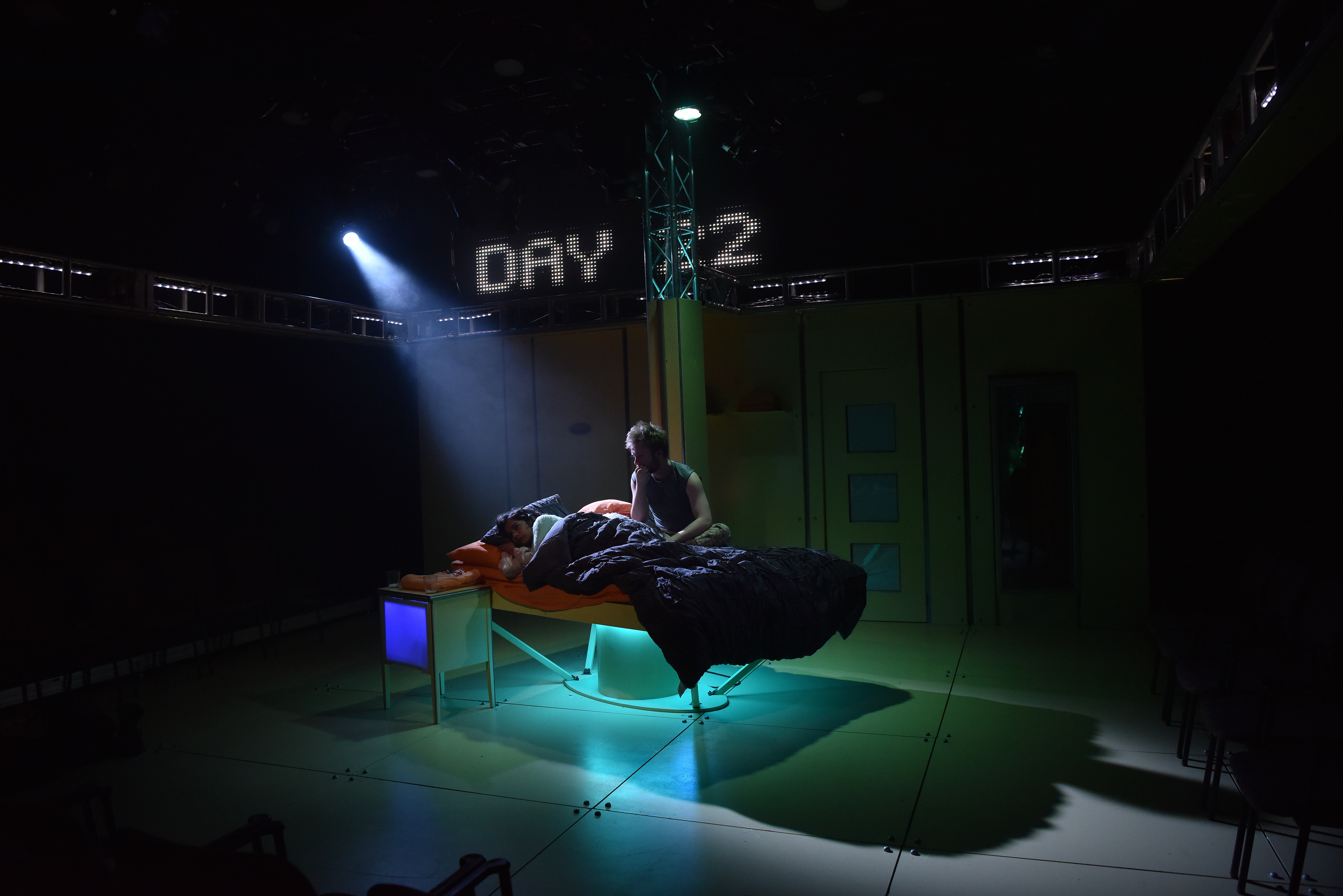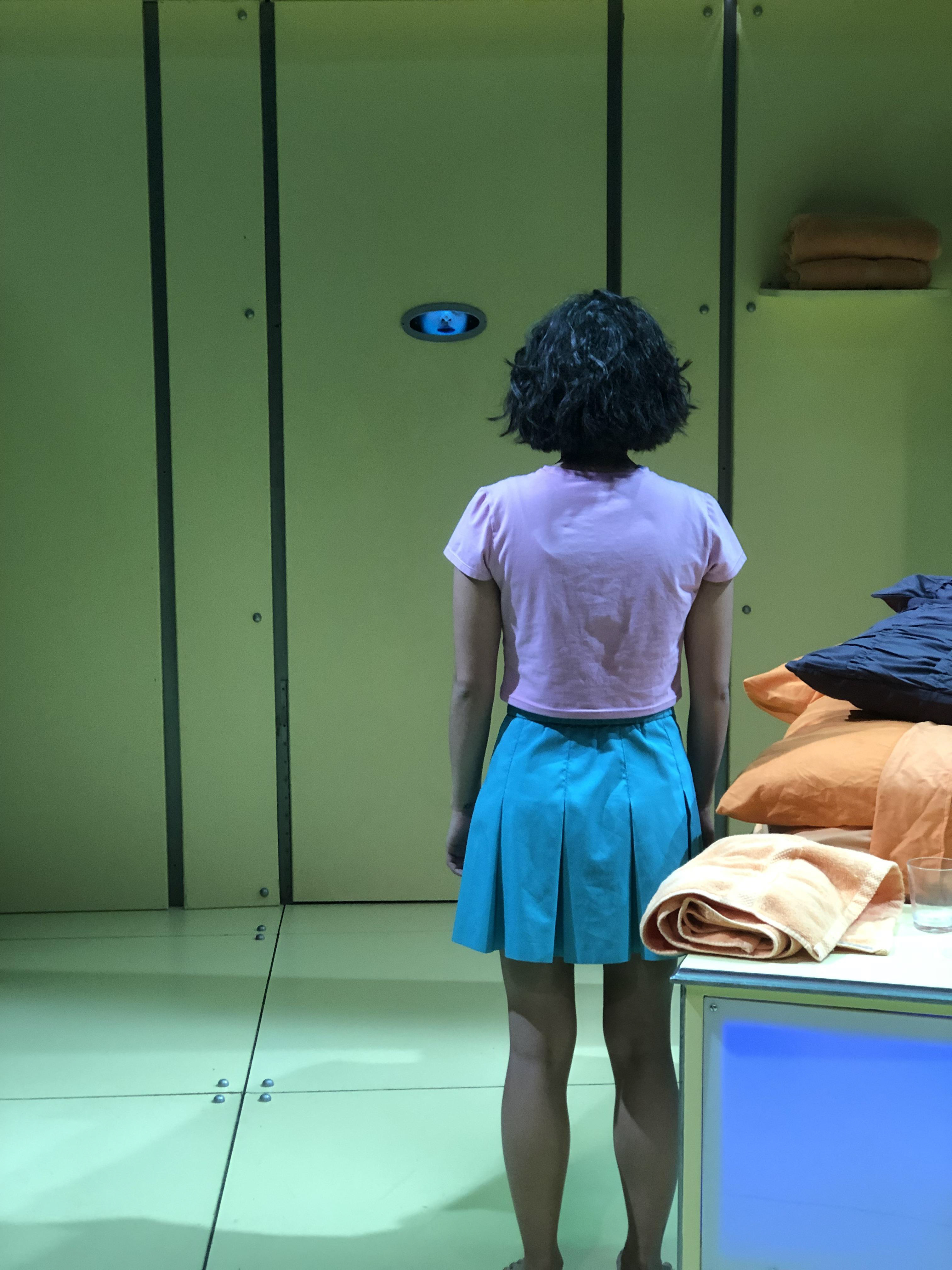 ABOUT THE PLAY
Told through a deceptively innocent sci-fi lens, Pilgrims tackles the extremely difficult subject matter surrounding trauma. Two strangers (and a humanoid robot) forced to quarantine on a space ship together for 100 days must learn to cope with the brutal trauma's they experienced from their time on earth. 
This production leaned into the highly psychological nature of the script, creating an extremely intimate and occasionally disturbing storytelling experiment for a small 99 seat audience.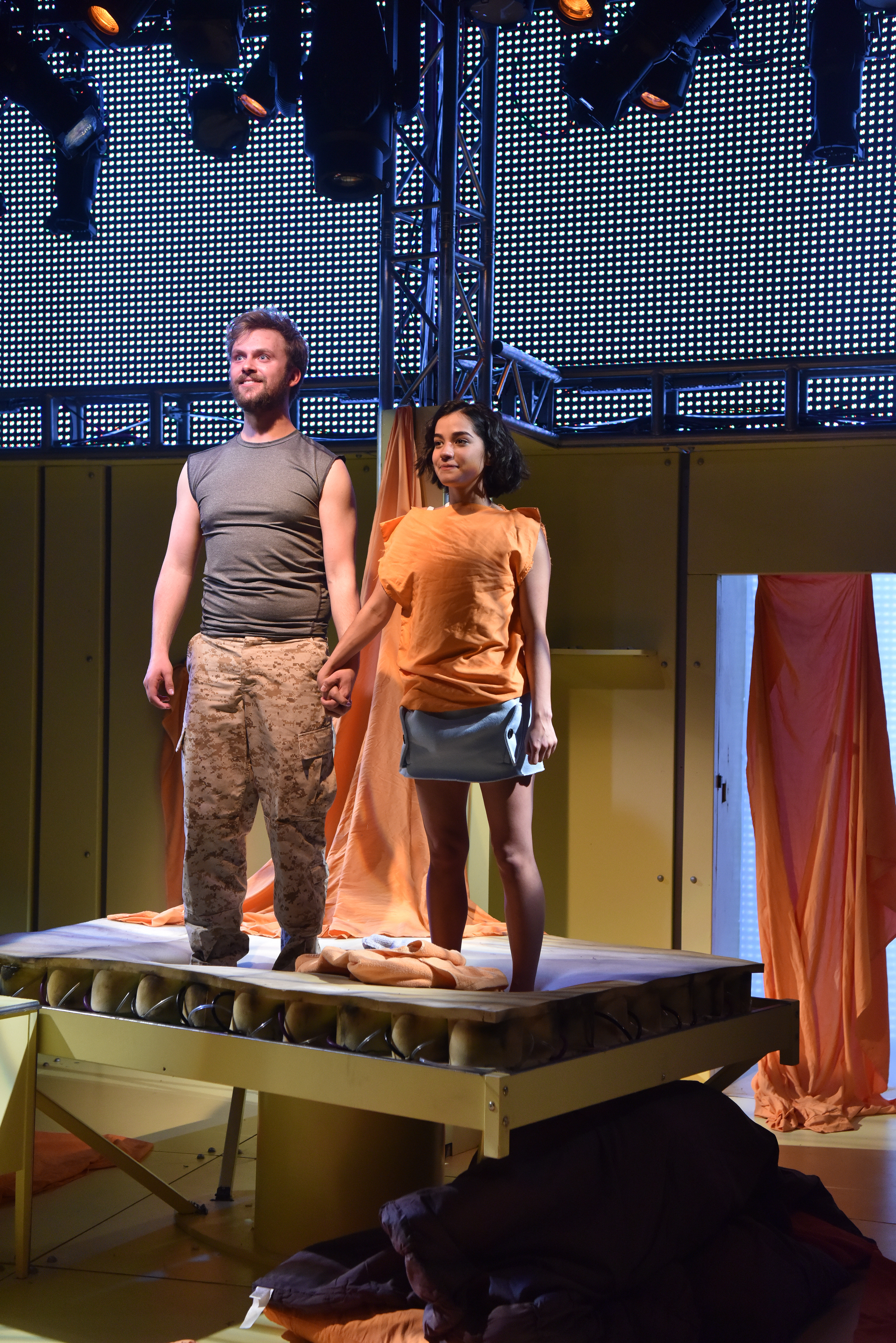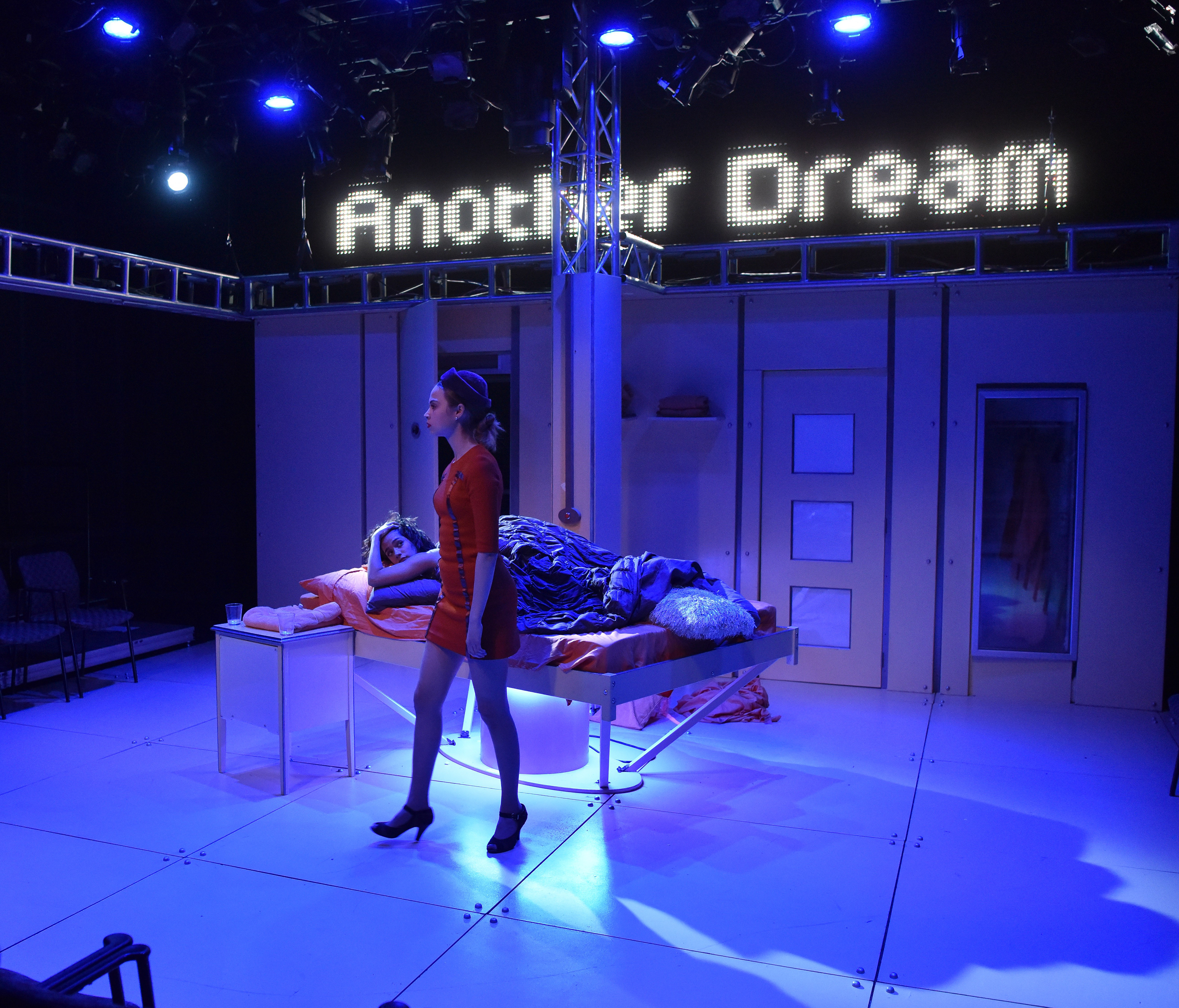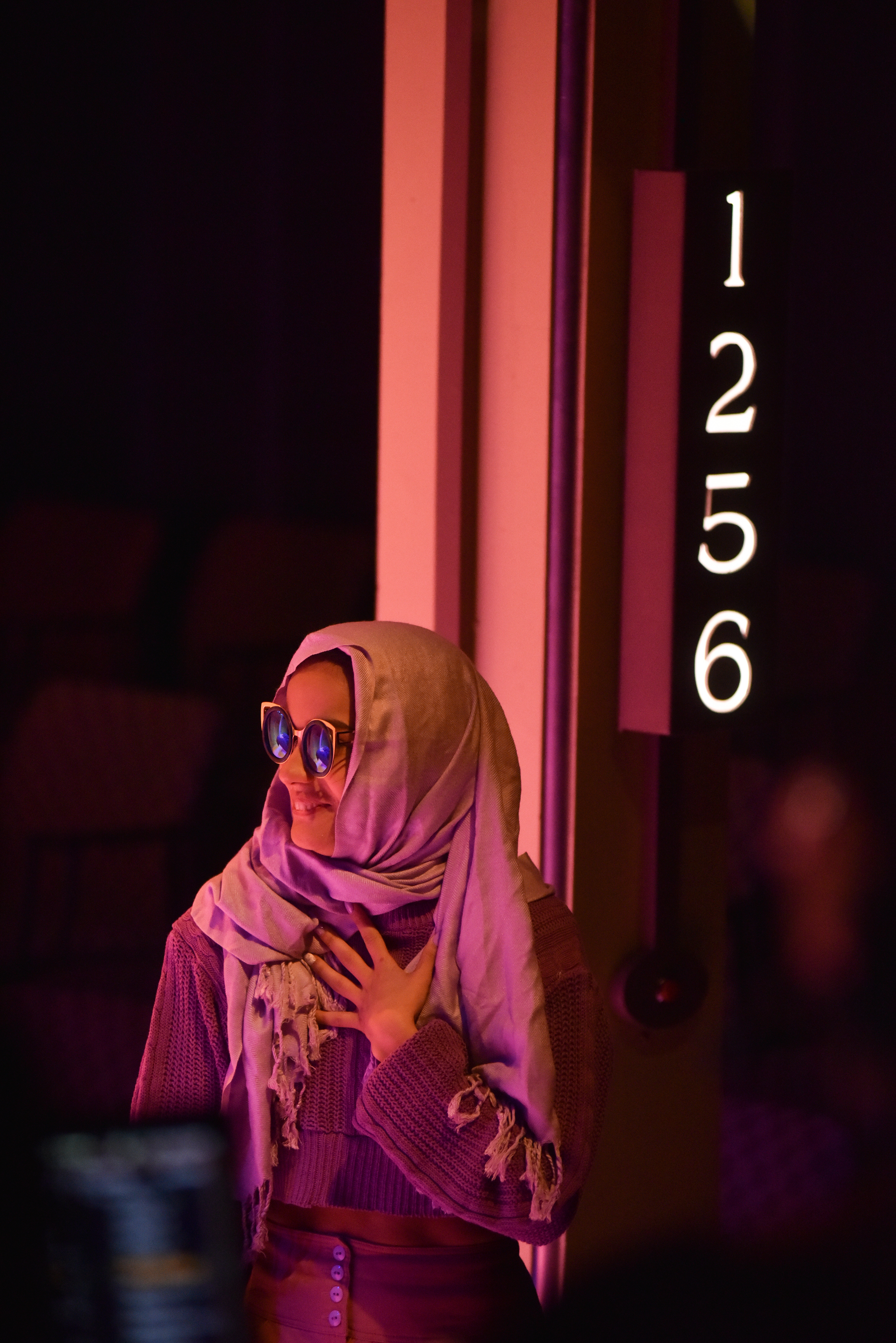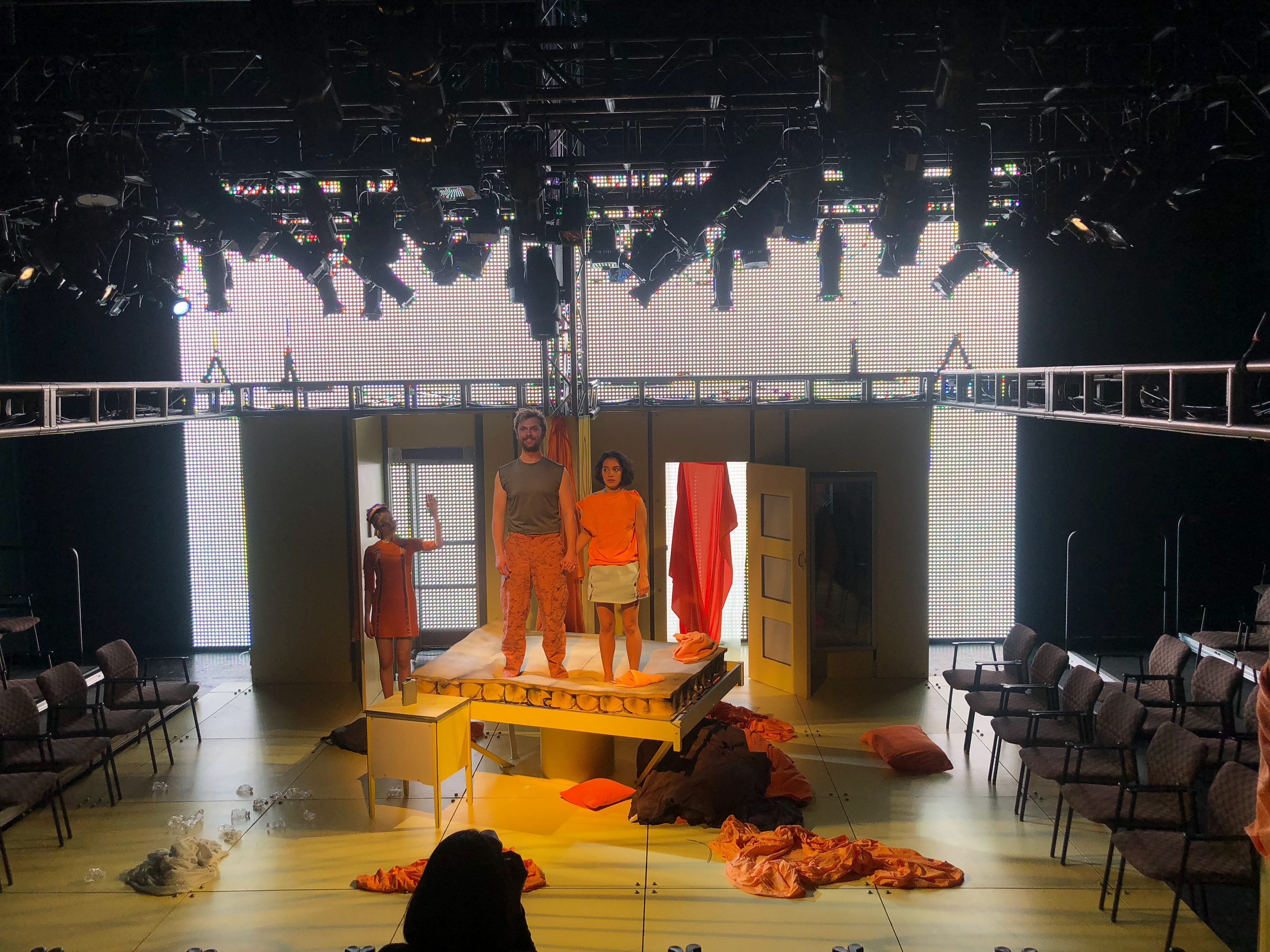 PILGRIMS by Claire Kiechel
Directed by Connor Driscoll
Set: Antonio Troy Ferron       Lights: Ying Huo       Costumes: Alexa James-Cardenas
John Wells Video Studio Theatre @ Carnegie Mellon University
View the full drafting packet.