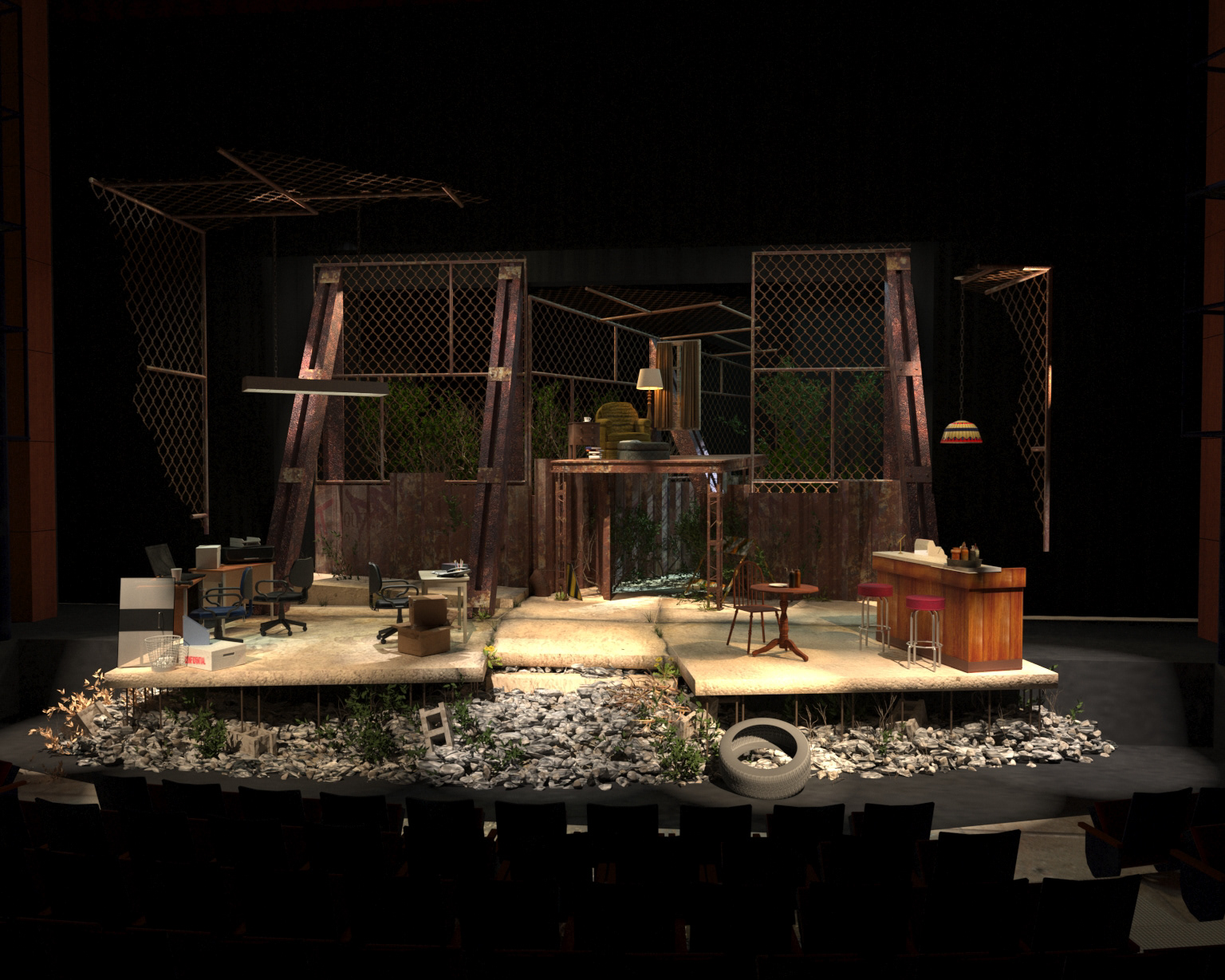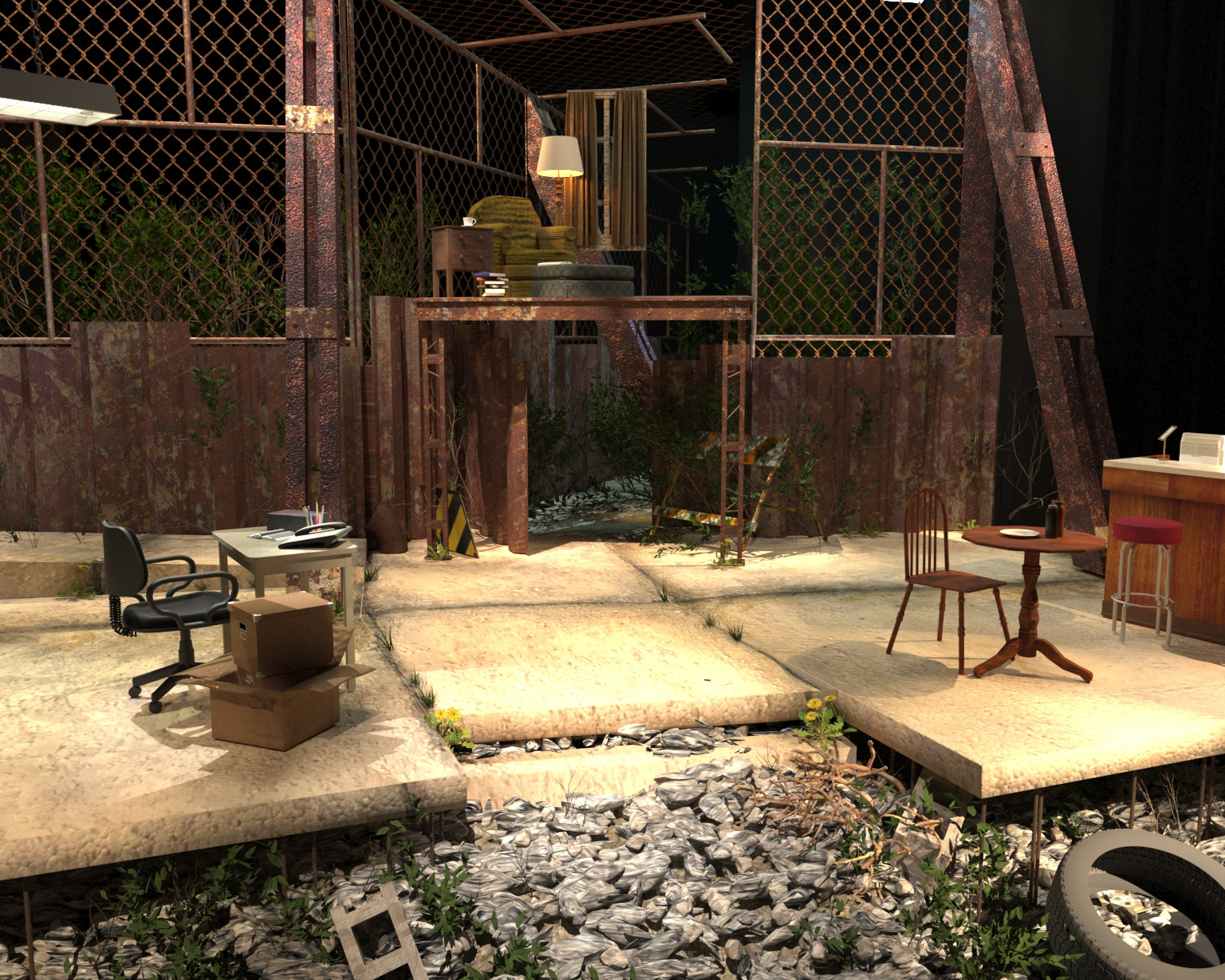 ABOUT THE PLAY
DESDEMONA's CHILD walks a delicate balance between the lyrical poetry of its text and the brute reality of its subject matter. The children and ghosts of the characters from a retold version of Shakespeare's Othello battle with the continued legacies of prejudicial trauma within the context of modern society.
This production was set in a town inspired by the small steel towns surrounding the Pittsburgh region where the production was to be performed. Here the townspeople try desperately to physically and psychologically barricade themselves from the rising floods and the painful truths that haunt their past and present.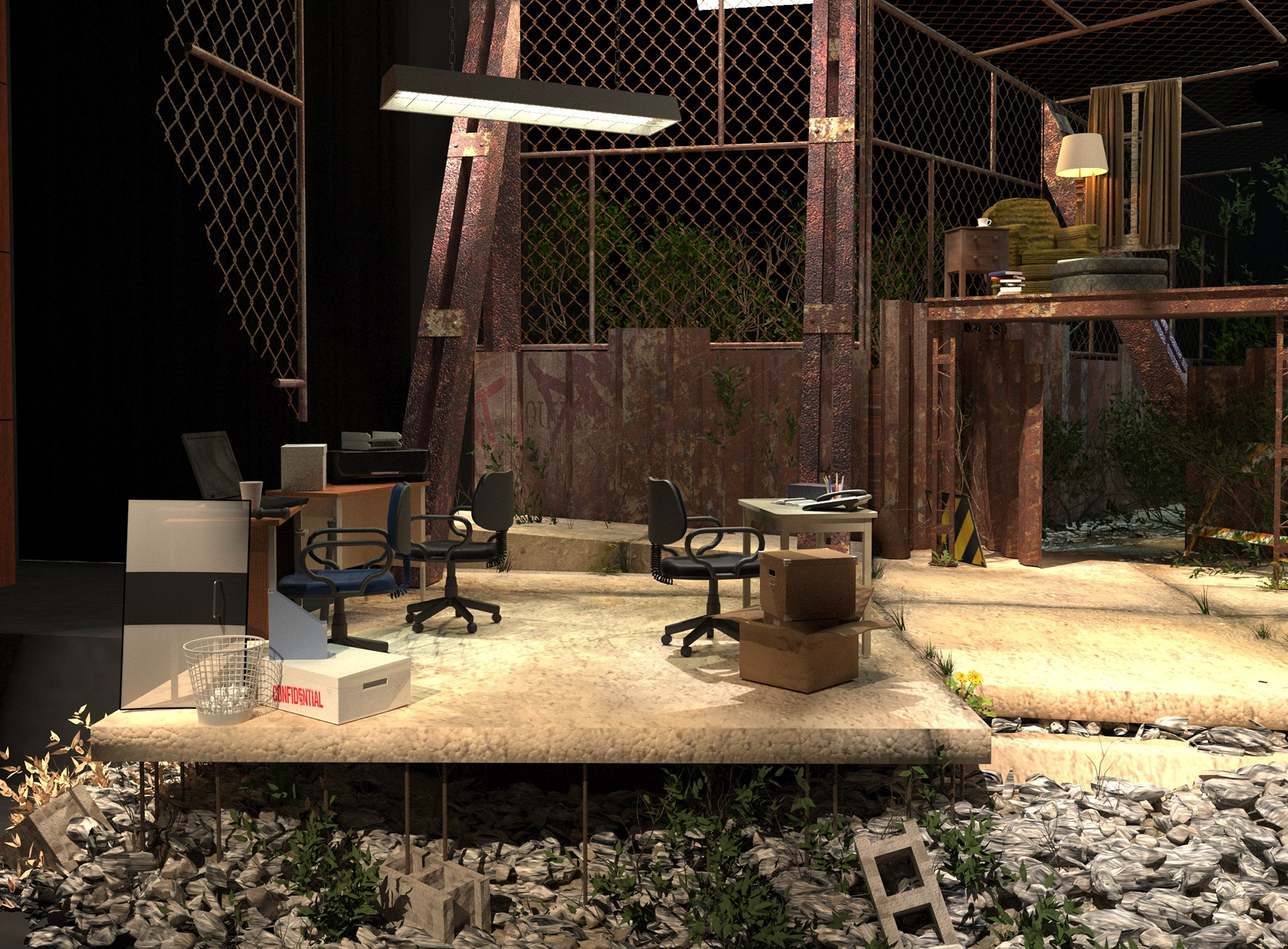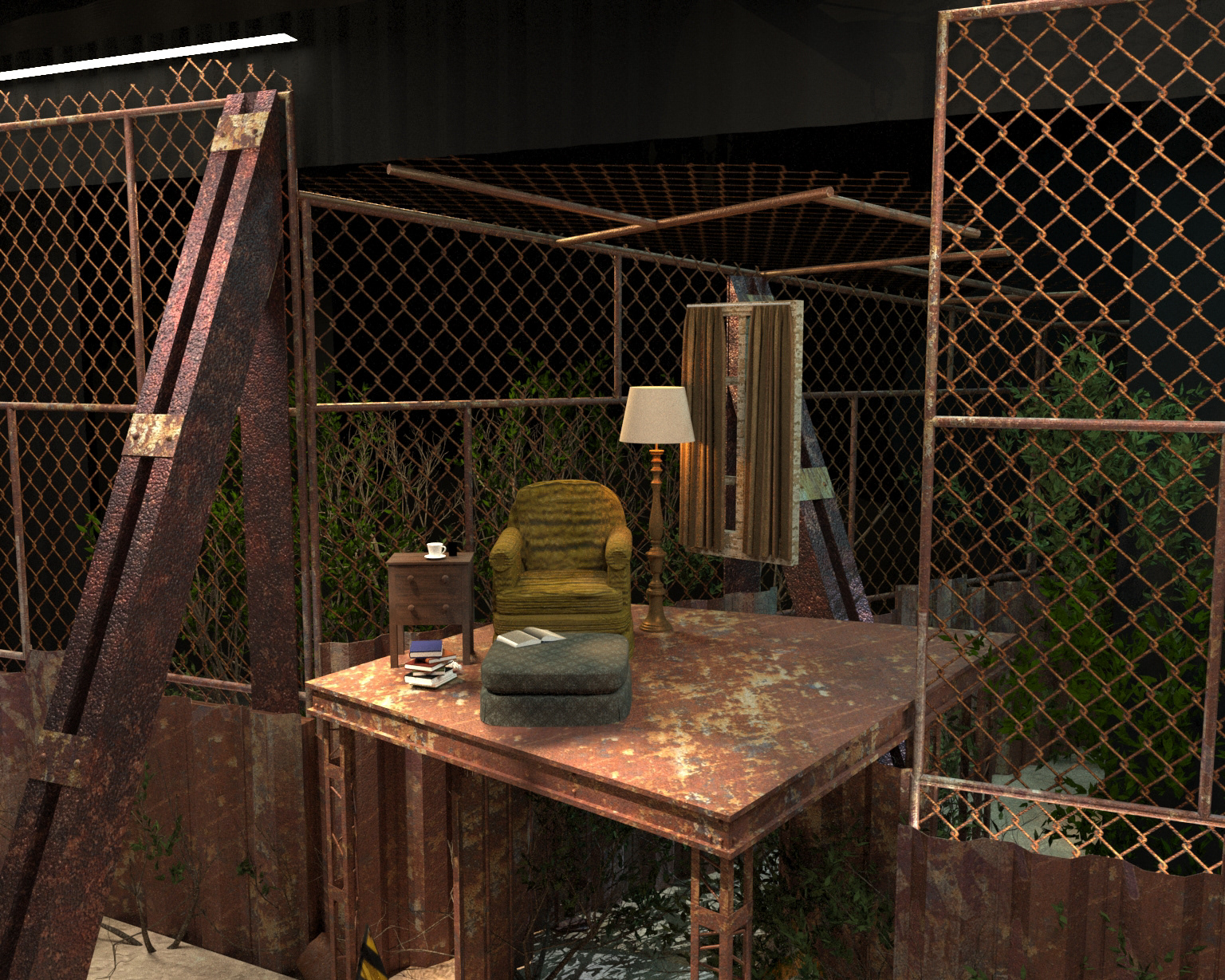 Images shown here were created as digitally rendered 3D models in an attempt to accurately represent the scenery as it was drafted to be built in by the shop before production was haulted.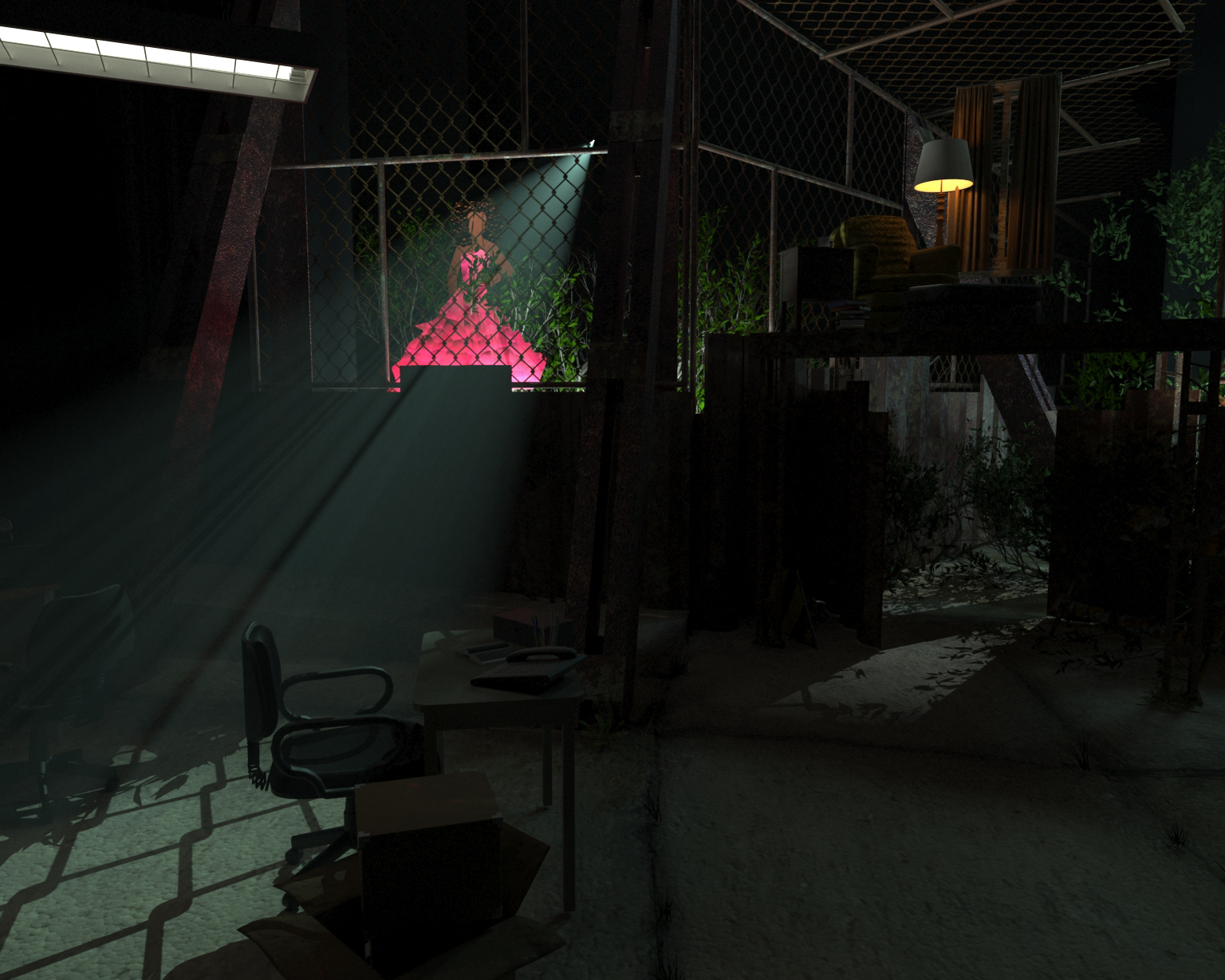 Set: Antonio Troy Ferron       Lighting: Mitchell Jakubka       Clothing: Jean-Luc DeLadurantaye  
Sound: William Lowe       Composition: Travis Wright    
​​​​​​​
 This production was set to be the first developmental production of this play in April 2020. Due to Covid-19, Desdemona's Child was cancelled before work could be completed on the set. This page showcases supplemental process work and digital visualization. See more at desdemonaschild.wixsite.com/dezzy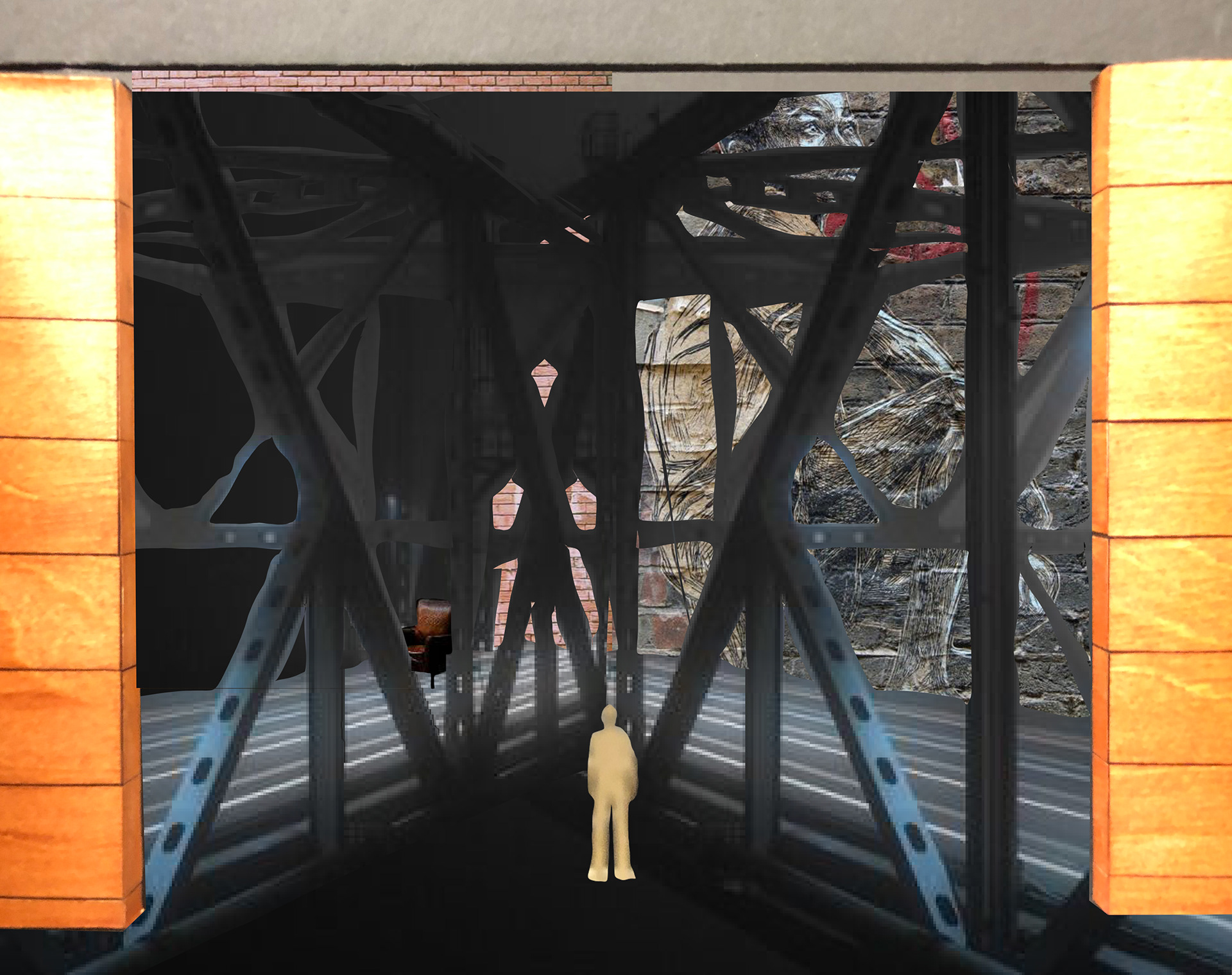 Early photoshop collages and developmental model iterations.